The spirit of lacquerware comes from its journey.
Lacquerware can be painted over and over again.
Even when damaged, lacquerware is born again through continued painting and sculpting.
Each lacquerware is beautiful and individual in design and nature due to its unique design and paint application.
Lacquerware comes to life through each layer of paint, creating a distinct and unique existence. Some appear masculine, while others are femanim in personality.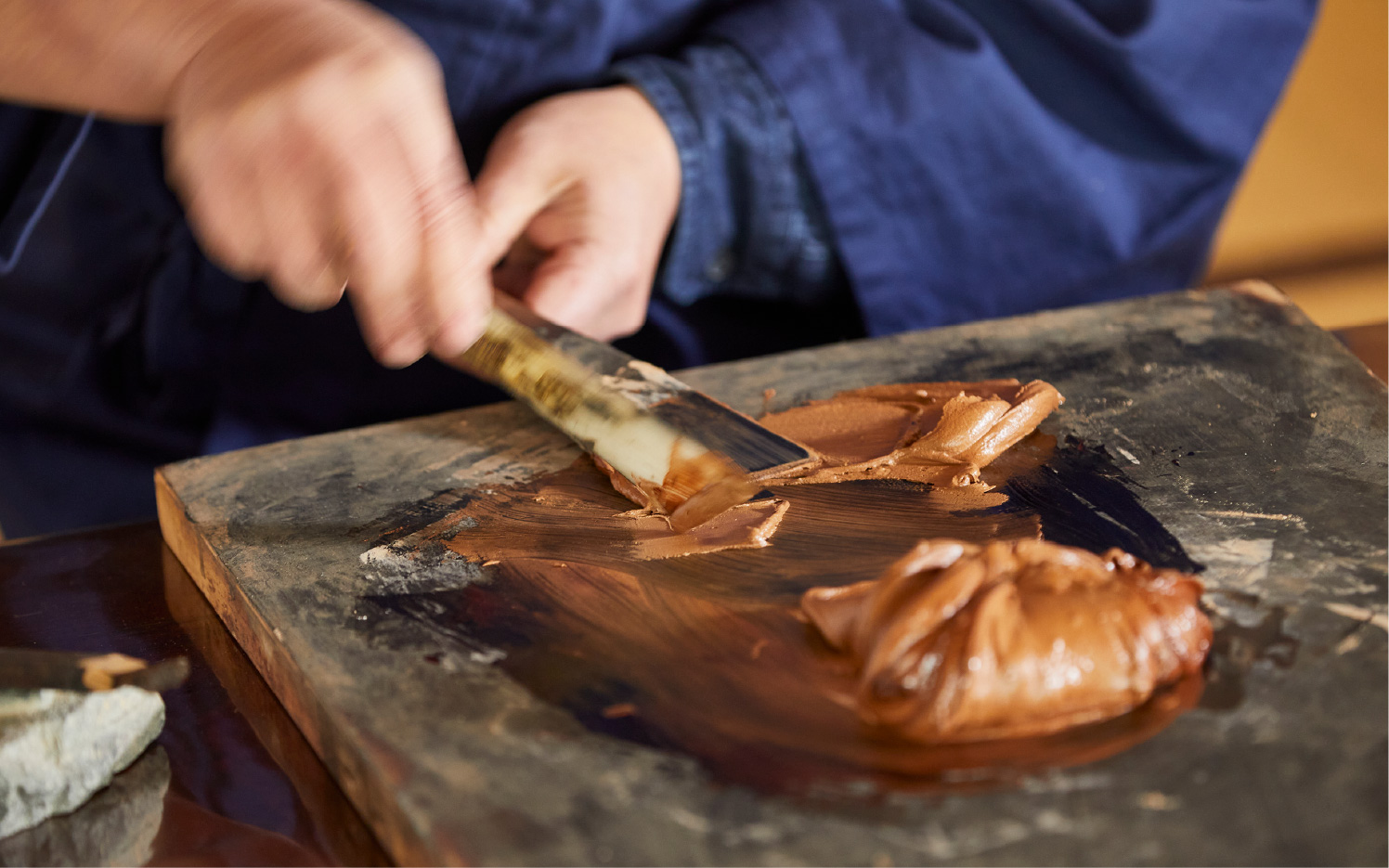 You can enjoy the aging process and enrich your life
by using and nurturing lacquerware everyday.